PROCHEM TRAINING COURSES
A range of industry recognised training courses for carpet, upholstery and floor cleaning and maintenance is provided in the UK, covering the latest techniques and maintenance methods.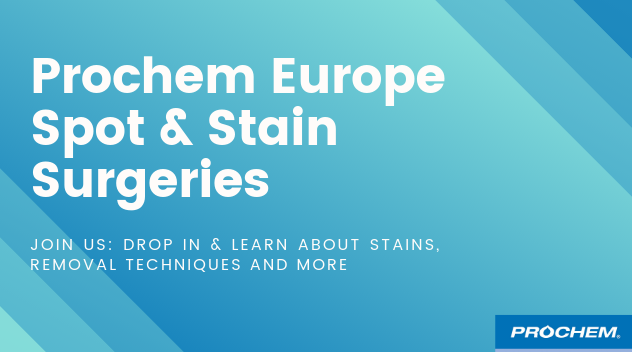 NEWS UPDATE
The latest from Prochem Europe…
admin
Data centres are a fast-growing market set to rise by up to 15% and presenting special cleaning needs. Figures released by M Capital Group show the global data centre industry achieving strong growth over the [...]
admin
Fab Four get the Prochem Microsan treatment. Liverpool's most famous sons got special attention when the city authorities upped their contingency for halting COVID-19's spread. John, Paul, George and Ringo (or their effigies at [...]
admin
A mobile solution for quickly disinfecting facilities and public areas has been launched to market by specialist cleaning systems innovator, Prochem Europe. The Micro-Mist is purpose-designed for fast application of disinfecting solutions in a fine [...]
PROCHEM SOCIAL MEDIA
Follow Us!
Prochem November 2020 Ezine
Check out the latest news update from Prochem cleaning technology and solutions – lots of useful cleaning tips too!
Subscribe to the Prochem Ezine!