PROCHEM TRAINING COURSES
A range of industry recognised training courses for carpet, upholstery and floor cleaning and maintenance is provided in the UK, covering the latest techniques and maintenance methods.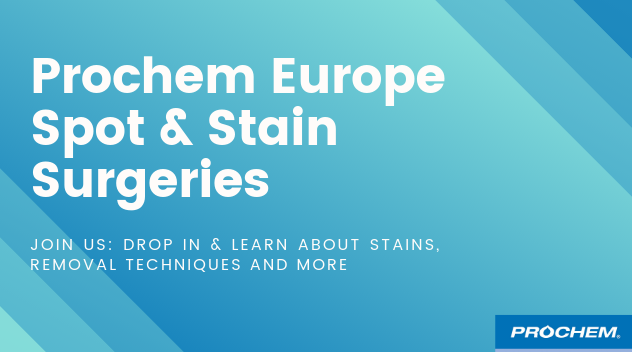 NEWS UPDATE
The latest from Prochem Europe…
admin
One of the United Arab Emirates (UAE)'s largest FM companies, Cleanco, has engaged Prochem Europe to assist in staff training.
admin
Prochem's B103 Contract Carpet Foam Shampoo re-formulation brings a minor but important rename to B103 Contract Carpet & Rug Shampoo.
admin
Bespoke team training delivers what you need, to who needs it: as SafeGroup Services discovered recently on a visit to Prochem's Training Academy.
PROCHEM SOCIAL MEDIA
Follow Us!
Prochem September 2023 Newsletter
Check out the latest news update from Prochem cleaning technology and solutions – lots of useful cleaning tips too!
Subscribe to our Newsletter!