PROCHEM TRAINING COURSES
A range of industry recognised training courses for carpet, upholstery and floor cleaning and maintenance is provided in the UK, covering the latest techniques and maintenance methods.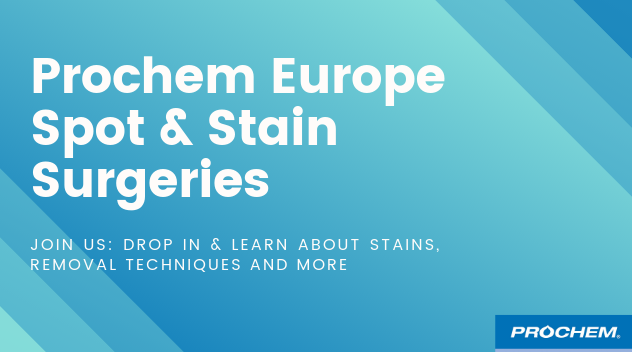 NEWS UPDATE
The latest from Prochem Europe…
admin
A two day visit from Prochem's training team is helping ensure luxury West End hotels offer the premium experience guests expect. High-quality wool carpets need regular attention and care if they are to be kept [...]
admin
Professional cleaners and entrants to market have much to benefit from visiting Prochem's stand, D21, at the Manchester Cleaning Show, taking place at Manchester Central on 6th & 7th April 2022. The event hosts the [...]
admin
It doesn't get much better than working hard on a job and when finished, standing back to admire the result and the customer says: "Wow – that's like brand new!" That's exactly what happened to [...]
PROCHEM SOCIAL MEDIA
Follow Us!
Prochem March 2022 Newsletter
Check out the latest news update from Prochem cleaning technology and solutions – lots of useful cleaning tips too!
Subscribe to our Newsletter!