PROCHEM TRAINING COURSES
A range of industry recognised training courses for carpet, upholstery and floor cleaning and maintenance is provided in the UK, covering the latest techniques and maintenance methods.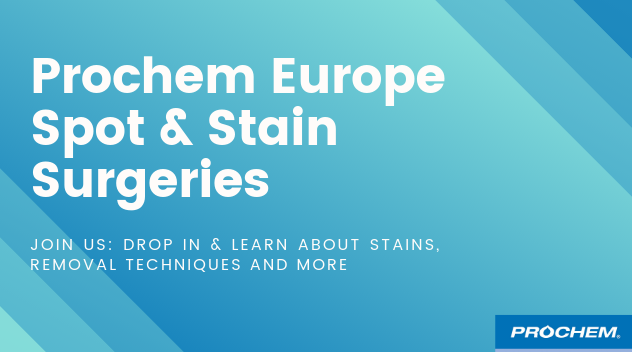 NEWS UPDATE
The latest from Prochem Europe…
admin
Even though offices, restaurants and public buildings have inevitably seen a decrease in footfall over the past six months, demand for carpet and upholstery cleaning has continued unabated with deep cleaning a paramount client requisite. [...]
admin
Prochem's CR2 Prochem Europe returns to the Cleaning Show this November with a roll-out of solutions and technologies geared to resourcing cleaning operatives through the coming months of the UK's return to work. Deep clean, [...]
admin
The latest contractor to take up the offer of bespoke training from Prochem, London-based GreenZone Cleaning and Support Services specialises in commercial and tenancy cleaning, specialist and window cleaning, as well as waste management. Award-winning, [...]
PROCHEM SOCIAL MEDIA
Follow Us!
Prochem October 2021 Ezine
Check out the latest news update from Prochem cleaning technology and solutions – lots of useful cleaning tips too!
Subscribe to the Prochem Ezine!