Truck Mount Cleaning Systems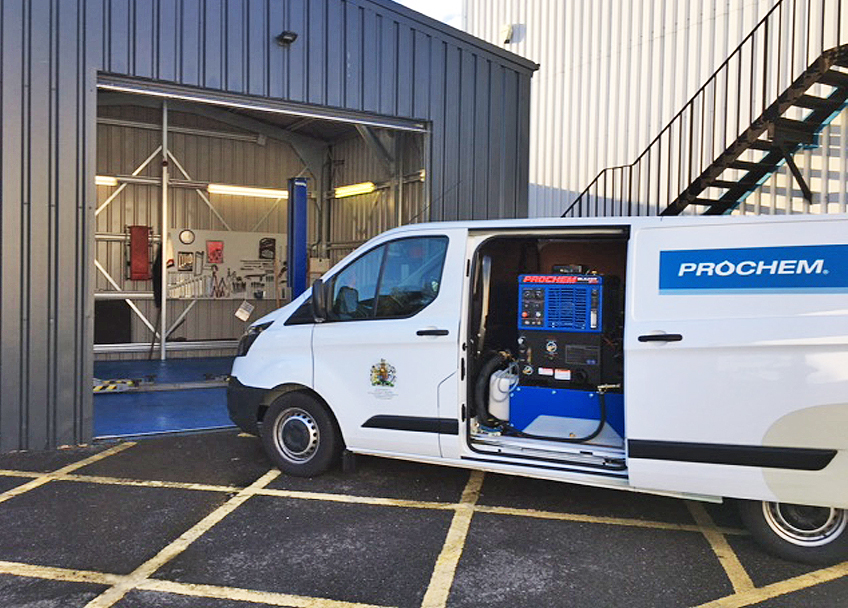 Prochem pioneered the development of engine powered truck mounted extraction carpet cleaning machines over 50 years ago.
Using only the best quality components and engineering excellence, Prochem and Sapphire Scientific truck mounts provide cleaning performance with long lasting durability for the professional and commercial cleaner worldwide.
Applications include residential, commercial, airline and cruise ship cleaning where high performance soil extraction and fast drying are a priority.
Excess moisture, noise and contaminants are eliminated from the cleaning environment, making "truck mounted" carpet cleaning the fastest growing and most talked about cleaning method in the industry today.
Prochem and Sapphire Scientific truck mounts are available direct from Prochem Europe including installation, training and after-sales service.
Safety and the Environment
Prochem and Sapphire Scientific truck mounts are UKCA, UKNI and CE certified under the Machinery Directive as amended. Surfactants contained in Prochem Europe truck mount cleaning formulations comply with the biodegradability requirements of the Detergent Directive 648/2004. Waste pump-out and drainage outlet systems are designed to discharge cleaning effluent to a sewage drain, which is linked to a local sewage and waste treatment facility. Prochem truck mounts are intended for professional and industrial use only.