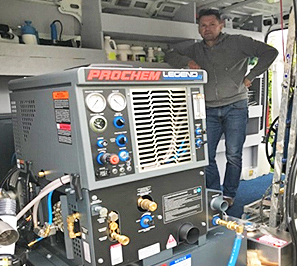 Cleaning industry returnee, Penrith-based Robert Smiegel has added carpets and upholstery care to an enterprise founded on home repair.
His choice of technology is the truck mount and his choice of provider, Prochem.
"I was in carpet cleaning some while back," he says. "I got into property maintenance and management and then back in September last year decided to add cleaning to my service offer.
"Prochem brand products are industry-renowned and recommended, so it made sense to invest in the best."
For Robert's Empire Carpets Cleaning, the solution comes in the form of a new Prochem Legend GT truck mount hot water extractor.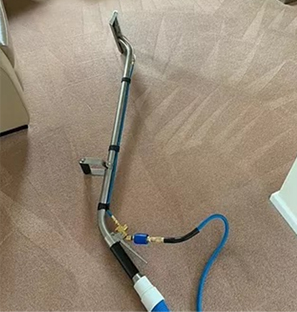 With single-stage finned tube exhaust heat exchanger, a corrosion-resistant aluminum frame, and revised oil cooler, the Legend GT is a long-lasting, high performance cleaning machine.
Robert has had his Legend GT fitted by Prochem into a brand new fully-fitted out Citroen Relay van.
"Yes, it's a big investment but then this machine will consume work at a faster rate than most cleaning technology," he says.
"It's running well and I'm next going to start using Prochem chemicals with it."
When his current level of work drops slightly, Robert is heading south to Chessington and some Prochem training.