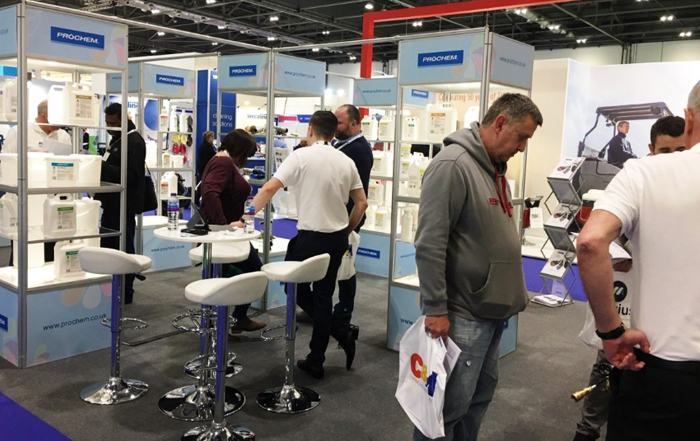 The 2019 Cleaning Show in London confirmed what many already suspected – that there is a future for trade events.
"The show may be getting smaller in numbers of exhibitors but the quality of attendee just gets better," reflects Prochem Europe sales manager, Phil Jones on Day 3 of the event at ExCel.
"In effect, you're looking at quality not quantity these days."
Visitors ranged from commercial and local authority specifiers updating their knowledge to distributors looking for the latest in technology and chemicals solutions developments.
Prochem's stand offered up a strong balance of new and established products, ranging from the just-launched Floodbuster FB50 to the latest entry in the company's premium Endeavor extractor range.
For Prochem, a strong reason for being at the show was having the chance to show its machines at work.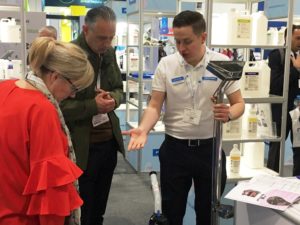 Jon Ewing in demonstration mode …
"That's where the Carpet Cleaning Village worked so well," says Prochem Europe sales executive, Jon Ewing.
"The National Carpet Cleaners' Association arranged this in an attempt to attract more carpet cleaners to the show and we offered to support the initiative with machines and personnel.
"Participation secured us new clients on the strength of seeing machines in action."
In all, money well spent?
"Yes, while this continues to bring together so many of our friends and important players in the market, we're with The Cleaning Show!" concludes Phil.