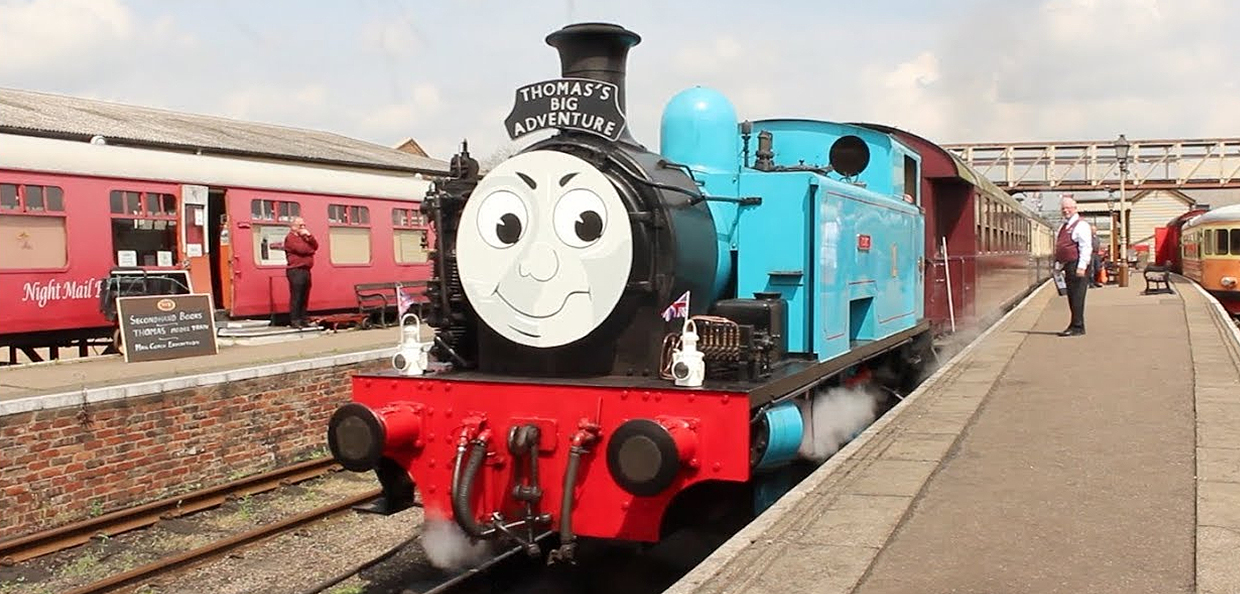 As we come out of lockdown, it's time to start removing and replacing some of those lines of yellow and black social-distance tape that have kept people apart.
Nene Valley Steam Museum Railway in Stebbington, Cambridgeshire are one of many businesses preparing to re-open to the public.
But when General Manager Kim Shaw tried to remove tape lines from the quarry tiled station entrance area and safety flooring in the café and museum shop, she was left with lines of unsightly sticky marks.
Kim called Jangro-member CCL Supplies in Cambridge and CCL Sales Representative Annie Berry got in touch with Prochem for advice.
Phil Jones, Sales & Training Manager at Prochem, suggested B123 Solvall and offered to go to Nene Valley Railway and assist.
Once Phil arrived, he tested the B123 Solvall on a cloth in an inconspicuous area to ensure no colour or texture change occurred to the flooring and then went on to effectively remove the adhesive lines.
Kim was delighted with the results but mentioned that they now needed to clean the floors, ready for re-opening, As the Railway was a charity, it would take time as all the volunteers were currently working on range of other maintenance jobs.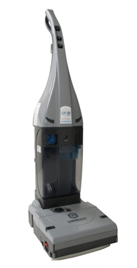 The LW30
As it happened Phil had a Prochem Floor Pro rotary machine with a green pad and an LW30 Floor Pro washer drier to hand and offered to clean the entire floor.
Says Phil: "it hadn't been cleaned for a while and being close to old steam trains and engines I decided to use A217 Ultrapac Renovate which is a good, all-rounder for carpets, upholstery and walls as well as most types of hard flooring.
"It proved the ideal 'carbon-breaker' for soot and smoke contaminated areas and quickly cut though all the soiling."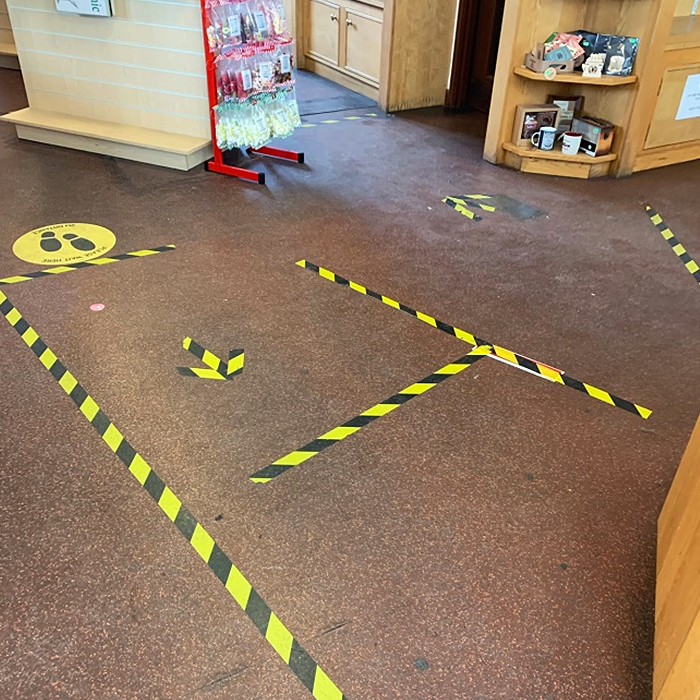 Before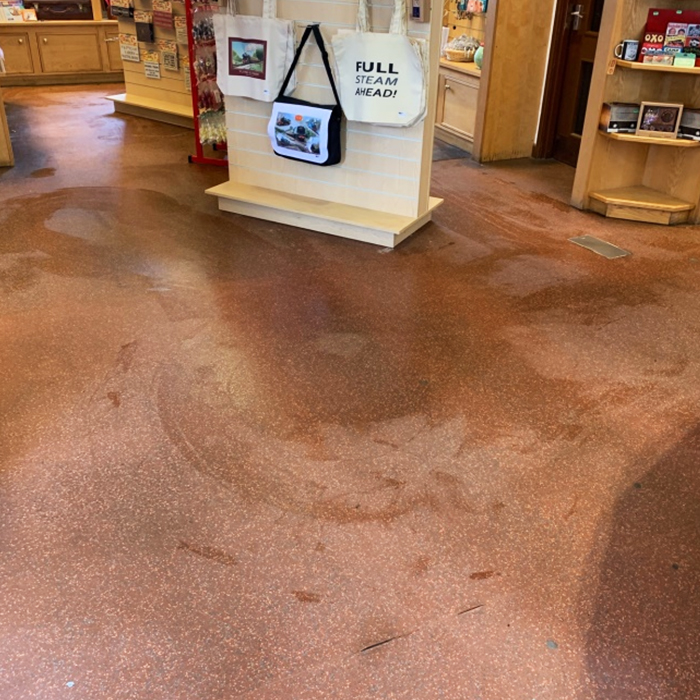 After